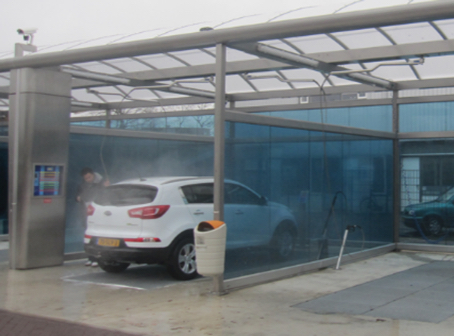 Schoonwater voor uw wasproces
De laatste jaren is er vanuit de autowasstraten steeds meer interesse voor de toepassing van Omgekeerde Osmose op grondwater. Logisch, want tegen relatief lage kosten wordt bijzonder schoon water geproduceerd. De autowasstraten die overgeschakeld zijn op behandeld bronwater willen niets anders meer. Men heeft niet alleen goedkoper water, maar ook van een betere en constantere kwaliteit.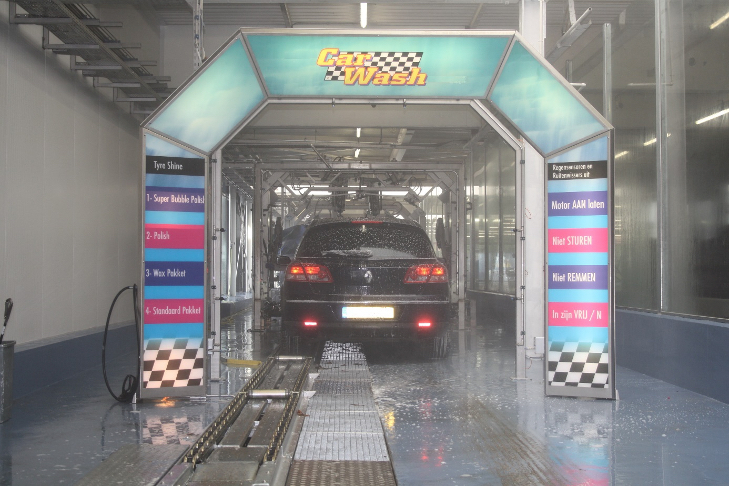 Dit betekent dat de auto's gespoeld met Osmose water vlekkeloos opdrogen,
zonder dat hier een aanvullende behandeling in de vorm van ontharding noodzakelijks is. Maar wat voor het spoelwater geldt, geldt natuurlijk ook voor het waswater. Ook hier zijn geen ontharders of andere voorbehandelingapparatuur meer nodig en de hoeveelheid zeepmiddelen die toegevoegd worden kan omlaag.  Het water is niet alleen toepasbaar voor de wasstraten, maar ook voor de steeds vaker gebruikte hoge druk wasboxen.  Het grote voordeel is gelegen in het feit dat bronwater van nature al weinig kalk bevat. Door de Omgekeerde Osmose wordt het water verder gereinigd, waarna een kwaliteit gelijk aan die van demi water verkregen wordt en deze is nagenoeg pH neutraal.  Door dit schone water is de installatie minder gevoelig voor kalkaanslag, hetgeen de bedrijfszekerheid en de levensduur van de installatie ten goede komt.  Bij velen zal de vraag rijzen of een Omgekeerde Osmose installatie ook toegepast kan worden op bestaande wasstraten. Het antwoord hierop is JA! Onze Omgekeerde Osmose installaties zijn beperkt van omvang en kunnen zonder problemen bijgeplaatst worden.